Together we can
build your business
JOIN A TRUE PARTNERSHIP THAT WORKS!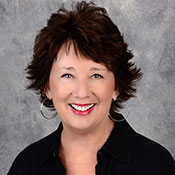 OASIS Travel Network adds new travel professionals every month because we have what experienced agents are looking for and what people that are new to the industry need!
This is the 30 year anniversary of our agency and we have learned what works for professional agents. Our technology is cutting edge and always being updated. The marketing system we offer to agents is the most sophisticated in the industry because it works to build your brand… not ours! And the tools available to book and manage your clients are innovative and easy to use.
You will increase your income immediately by earning up to100% commission on all preferred supplier bookings. Many companies claim to have the best program, but for those serious about creating and building their travel business OASIS Travel Network is your best choice. Read and listen to what our agents have to say and then give us a call.
We Make It Easy to Build Your Business!
Kelly Bergin
President
Increase Income Immediately
Signature Travel Network

Turn-key Marketing Programs

24/7 Commission Tracking System
Automatic client Engagement
Best of the Best
Travel Impressions
Elite Travel Partner
Celebrity Cruises
Centurion
Holland America Line
President's Club
Norwegian Cruise Line
Platinum Apple Agency
Apple Vacations
Platinum Circle
Viking River Cruises
Cruise Connoisseur Club
Oceania Cruises
Strategic Partner
Princess Cruises
Royal Family Agency
Southeast Partner of the Year
Pinnacle Club
Seabourn
Council Member
Regent Seven Seas
500 Club
Funjet Vacations
Straight talk from Oasisians
I've been with OASIS for almost 6 years and really appreciate the support of the staff and questions are answered promptly. The affiliation that OASIS has with Signature Travel Network gives me access to Destination Specialists, training, technology and so much more.
Testimonials – watch now

a winning combination
WON'T YOU JOIN US TO LEARN MORE?
UPCOMING WEBINARS:
DATE
TIME
TOPIC
HOST
Thursday Jul 2, 2020
2:00 PM ET
Love to travel = New2Travel!
Stacey Warburton
Register